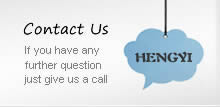 Home > Service
Service

Services First: Services are the base for establishing of business. Customer satisfaction is the most important standard for the work of every department and every staff. Constant innovation in services and tapping the potential of service management is the core of our management. " To satisfy the customer" is a must in our services guidelines.
Being Responsible: Every staff makes an important part of the chain that combining the company. Every staff of the enterprises shall have a sense of loyalty and sense of mission, and should have a strong sense of responsibility. We can only do a good job on the condition that we love the job and we are responsible for the job. The company will not use those people that are not responsible in work.
Efficiency - Oriented: Economic profit is the economic base for the company to fulfill its social value. We cannot have any development and contribution without benefit. Accordingly, the company requires every staff to increase his work efficiency and to get the maximum of the economic profit with his work.
Modern Management: We should, in accordance with the modern enterprise management system to gradually regulate the company management activities, and to realize the organic integration of responsibility, authority and profit. To maintain the balance and to form a virtuous circle through constant improvement of decision-making, incentive and constraint system within the enterprise.
As ISO9001:2000 certified manufacturer in regard to the manufacturing and processing of welded wire mesh products, we have adapted a complete and effective quality guarantee system. Every step of the production and the whole processing are under careful control.
We have set up individual quality department and test center. We have state of art testing devices and well-trained staff in charge of quality control. They have rich experiences and are responsible for the control and test of the whole processing from raw material to semi-finished products to the finished products.